Hugo Veiga | Global Chief Creative Officer AKQA will chair the 21st edition Jury of the Internetics competition.
"In 2007, I visited Bucharest on vacations and I was impressed with people's energy and sympathy. Now, even though the participation will be virtual, I'm excited to be back and get to know about the creative spirit and ideas that are flourishing in Romania. Can't wait to meet you all."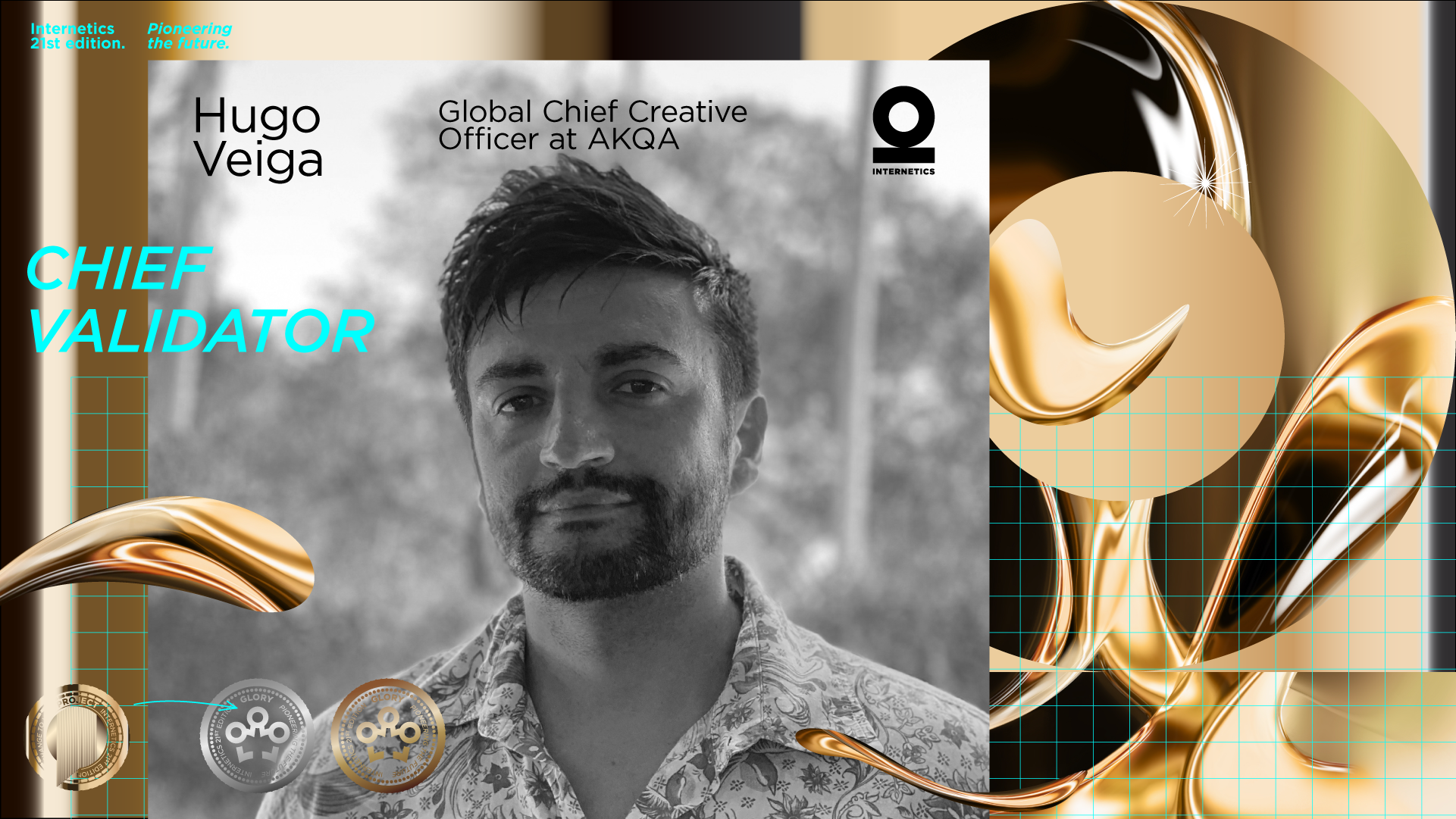 Born in Portugal, Hugo Veiga is one of the main faces of Brazil's new generation of creative leadership. After being recognized as the Year's best copywriter at the 2013 Cannes Lions, he co-found the AKQA São Paulo studio. Since then, he led creative projects for innovative brands and artists like Usher, Elton John and Lady Gaga in what has been a magical journey. AKQA São Paulo was named WPP's Happiest Office in the world in 2018, Cannes Lions Latin America Agency of the Year in 2019, One Show Latin America Agency of the Year in 2020 and second best at the Cannes 2020/21. The studio has also won a Grand Clio for three different clients during three consecutive years.
Since the end of 2019, Veiga has been co-leading the global creativity of the AKQA network, helping it to achieve its most awarded year ever at the Cannes Lions 2021.
Among its body of work are 3 Cannes Lions Grand Prix: "Dove Real Beauty Sketches", "Air Max Graffiti Stores" and "Bluesman".
Individually, he was named 2019 Best Creative Director in Brazil by PropMark, one of the main Brazilian industry media outlets, made 2 TEDx Talks and has been a jury member and speaker at several International Festivals.
In 2020, he launched "Terra da Faina", his debut musical album under the alter-ego: gohu.
More than 70 Romanian marcomm specialists, researchers, media & publishing specialists & marketing consultants are brought together as part of this year's Internetics jury. They are split into 3 groups, one for each main category of the competition: 
Digital Platforms
,
Digital Strategies
, and
Digital Campaign
s. Each jury group will assign the trophies in every section of its category.
All jury members can be seen
here
.
The Judging Process will take place in
two judging phases
: in October and November, to determine the Internetics 2021 Winners. The Internetics Awarding Gala will take place in November.
Internetics 2021:
A Project by: The Institute
Main Partner: UniCredit
Partner: Absolut
Media Partners: Biz, IQads, Smark, Pagina de media
Creative Agency: ACME
Traditional Partners: Netvibes, Media Trust